---
QI Community Spotlight
Improving Cancer Screening Rates Using Lean Methodology – Southlake Academic FHT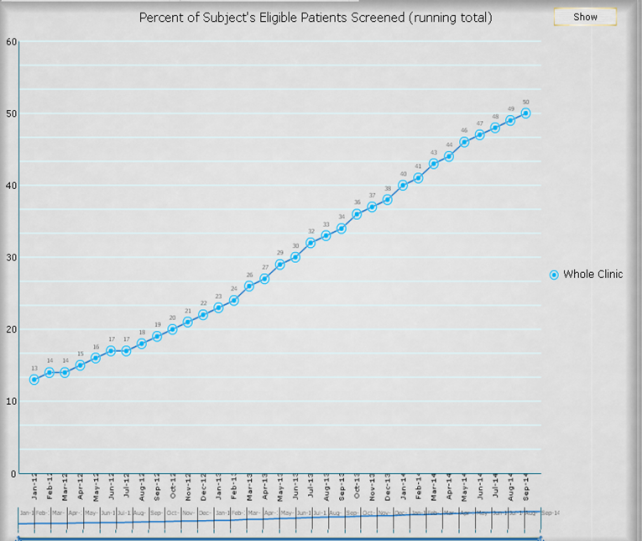 Embracing lean methodology and with a focus on patient centeredness, the Southlake Academic FHT (SAFHT) team represented by Dr. David Makary and Mary Nguyen, presented their colorectal cancer screening quality improvement project to colleagues at the DFCM on October 30, 2014. Acknowledging the plethora of studies identifying causes for low adherence to cancer screening by patients, the team at SAFHT decided to focus on the contextual factors impacting rates in their community of Newmarket, ON.
The overall goal of their work is to increase rates of screening for colorectal cancer screening from 41% to 80% for eligible patients in the SAFHT practice by May 1, 2015. In order to achieve this goal, two objectives need to be accomplished:
Identify the patient related root-causes of low

colorectal cancer screening

screening rates at the SAFHT;
Evaluate the impact of interventions (multi-dimensional program) to improve CRC screening rates at the SAFHT.