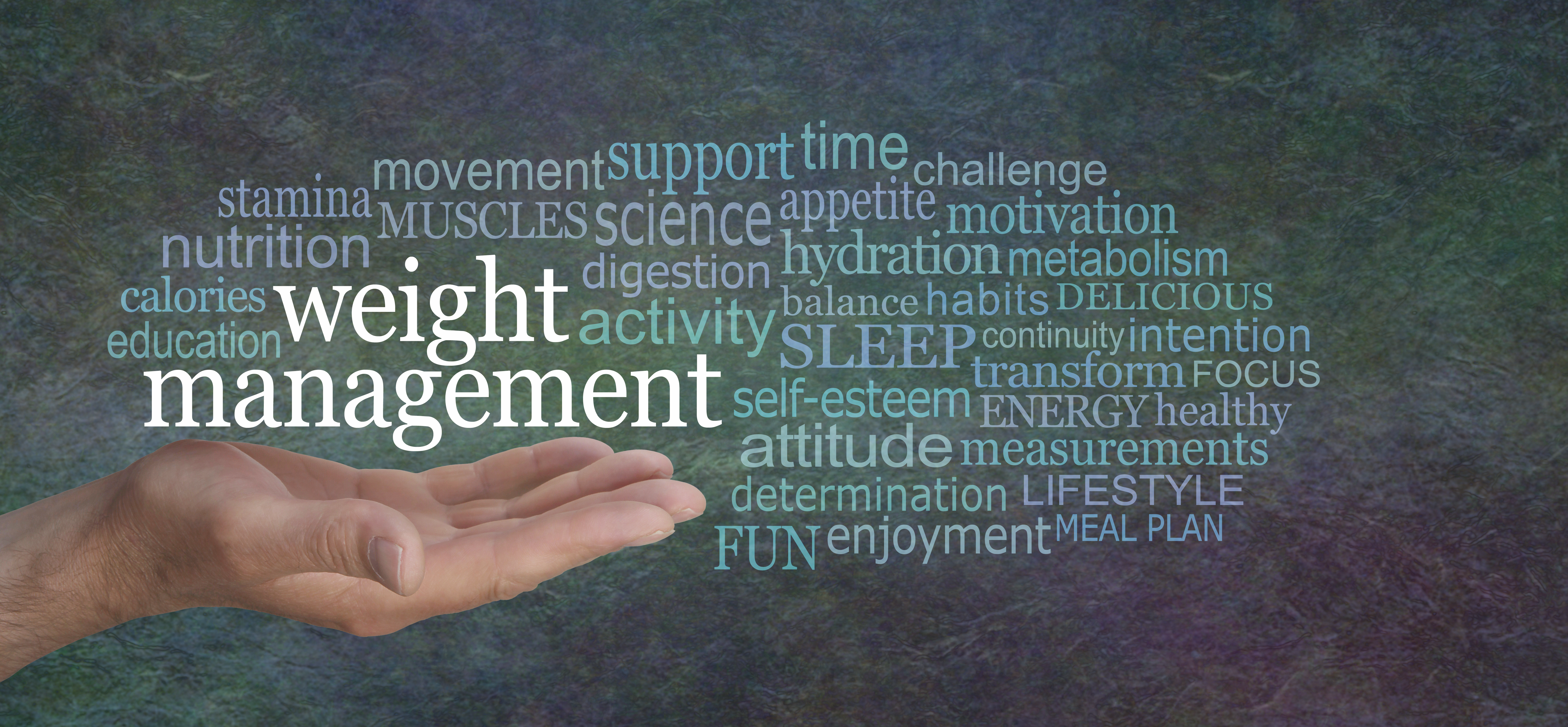 Weight Management
Program Description
The Weight Management Program takes a holistic approach to weight management. An approach that includes not only dietary and exercise components but also emotional, mental, and behavioral components in reaching and maintaining balanced lifestyle habits and a healthy weight.
Background
In July 2021, a group of our resident physicians explored patients' perspectives on weight management as part of their quality improvement project. They conducted a focus group with 21 participants to understand their lived experiences and preferred models of care in this area. The participants shared their grievances with simplistic advice from their provider (e.g. eat less and exercise more) and favored a more holistic approach to weight loss that involves multidisciplinary team. Weight management according to our patients, should include mental health strategies, medical nutrition therapy options, exercise education, family therapy, pharmacy consultation, and specialist referral on a case-by-case basis. Our team is looking to design a weight management program to fit the criteria identified by the focus group.
Program Format
Patients see Dr. Shweta Mehta for an initial consult. Dr. Mehta presents all available options for weight management including medications (which she can prescribe at the time of the initial consult), lifestyle and even surgical interventions, should patients inquire about it.
After their initial consult, they then see our Interdisciplinary Health Professionals (IHP) virtually in group sessions over a 6 week period. The 6 sessions build off of the Craving Change® curriculum. Craving Change® provides cognitive-behavioral tools, activities and strategies that address problematic and emotional eating behaviors. Prior to each session, patients are given a Craving Change® workbook (at no charge) that they follow every week, which includes exercises and activities to complete.
Week 1: Craving Change Part 1 – Why it's Hard to Change – by our Social Workers
Week 2: Craving Change Part 2 – What Needs Changing? – by our Social Workers
Week 3: Hunger Checks, Label Reading and Snacking – by our Dietitian
Week 4: Craving Change Part 3 – How You Can Change? – by our Social Workers
Week 5: Weight Medications & Community Exercise Resources – by our Pharmacist, Case Manager and local Magna Community Centre partner
Week 6: Craving Change Part 4 – Keep the Change – by our Social Workers
After the 6 weeks, the patients follow up with Dr. Mehta every 3 months for 1 year.
Interested in this program?
Please contact us at (905) 853-3103 ext. 2070